Episodes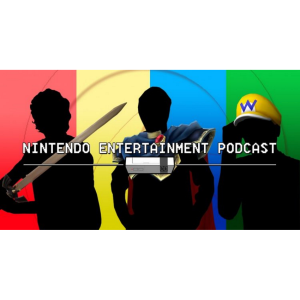 Wednesday Nov 24, 2021
Wednesday Nov 24, 2021
The Nintendo Entertainment Podcast is here once more, and while the holidays hold one of our hosts back, a new one comes to try and fill the void!
First, the guys talk about their newest gaming experiences! New co-host Skull Kid Scott talks Shin Megami Tensei V as well as Pokemon Brilliant Diamond. Todd joins him in that talk, while Tyler discusses playing Mario Party Superstars with friends and family!
Then, in the news, G4TV has RIPPED US OFF, Pokemon Brilliant Diamond/Shining Pearl is doing great sales despite a certain autosave issue, the Nintendo Gamecube wasn't supposed to be purple apparently for reasons you won't suspect, and more!
Finally, in the main event, the guys look back at the year that was and give thanks for what Nintendo has brought them.
So sit back, relax, and enjoy the Nintendo Entertainment Podcast!