Episodes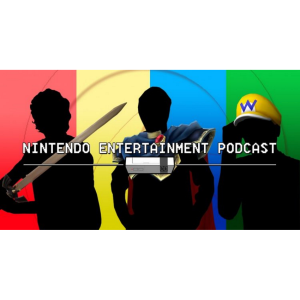 Thursday Apr 21, 2022
Thursday Apr 21, 2022
The Nintendo Entertainment Podcast is here, and while the guys have fewer things to discuss, the content itself is robust!
First up, the guys talk about their recent gaming exploits! Todd has been prepping for a Comic-Con and as a result, has only been playing FEH. Tyler talks 13 Sentinels as well as his new thoughts on the Nintendo Switch Online Expansion Pack! Will talks Ring Fit Adventure and his backlog!
Then, in the news, Xenoblade Chronicles 3 has not only gotten a new trailer, but it's gotten an earlier release date! The guys break it all down. Add to that, SMT V has crossed 1 million in sales, Nintendo tried to stop a union from being born potentially, and someone wants a Star Fox Zero port on Switch?
Finally, in lieu of XC3 getting its release date moved up, the guys talk about titles that honestly should've had their release date moved back! Why do they feel that way about these games? Listen in and find out!
So sit back, relax, and enjoy the Nintendo Entertainment Podcast!