Episodes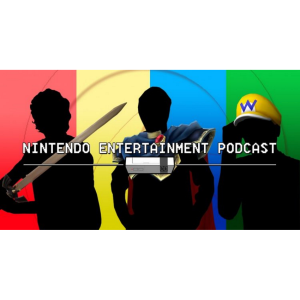 Thursday May 26, 2022
Thursday May 26, 2022
The Nintendo Entertainment Podcast is here! And despite MORE technical difficulties with sound, they're going to push on!
First up, the guys talk about their gaming exploits! Skull Kid Scott returns to talk about Neptunia and similar titles (which he has a LOT of...), then Will talks Persona, updating his 3DS supply of DLC before it is harder to buy, and FEH! Tyler continues with Elden Ring, returns to FEH...and then quickly abandons it! Todd talks how he's FINALLY PLAYED GAMES BESIDES FEH! And Todd talks about FINALLY being able to dive into PC gaming again, and replaying the Batman Arkham series!
Then, in the news, Live A Live gets three new character trailers, Astral Chain 2 might be coming next year, Reggie Fils-Aime discussing the lack of online dominance by Nintendo, Sonic Frontiers may be going for a different kind of "goal" with their game quality, and more!
And in the main event, the guys do 3rd party hopes on the Nintendo Direct that they hope comes next month! What titles do they NEED to see 3rd party-wise? Dive in and find out!
So sit back, relax, and enjoy the Nintendo Entertainment Podcast!