Episodes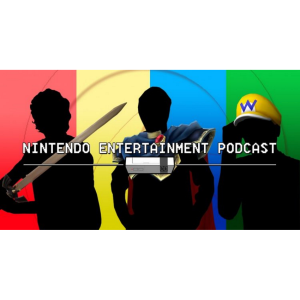 Thursday Jul 14, 2022
Thursday Jul 14, 2022
The Nintendo Entertainment Podcast is here! And there's yet another person here to replace Tellius Tyler, but as they say, the show must go on!
First up, the guys talk about their gaming exploits! Todd discusses Arkham City's DLC and FEH...and back injuries? Will talks Sunbreak, Fall Guys, and also FEH. Then, it's the return of Koopa Keith! He's been enjoying Mario Strikers Battle League, and some PC titles!
In the news, the guys talk the announcements and new trailer for Bayonetta 3 and give their impressions. Mario + Rabbids' team give their insights into the team roster. Pokemon Scarlet and Violet might have already been leaked, and more!
Finally, in the main event, with the upcoming "Nintendo Pictures" coming out, what do the guys want to see on the big and small screen? Find out here!
So sit back, relax, and enjoy the Nintendo Entertainment Podcast!