Episodes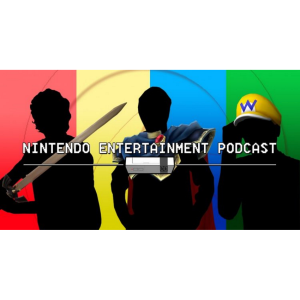 Thursday Jul 28, 2022
Thursday Jul 28, 2022
The Nintendo Entertainment Podcast is here once again! And with another big game release on the horizon, the guys break it all now!
First up, the guys talk about their gaming exploits! Todd and Will talk Live A Live, and break down the 1994 RPG that has been remade in the modern day for the better! What did they like, what was Todd's review score, and what were their thoughts on the various time periods? They break it all down! Skull Kid Scott talks finishing up Stray as well as his first playthrough of Long Live The Queen!
Then, in the news, Xenoblade Chronicles 3 is almost here, and we already know about the next title! Add to that, the Mario Kart 8 Deluxe is about to get Wave 2 of the Booster Pass, Kid Icarus Uprising is possibly getting a remaster on the Switch, and there are even MORE Pokemon leaks for Gen 9!
Finally, in the main event, the guys go to the Arena! What would they do to create the ultimate Nintendo battle challenge? You might be surprised!
So sit back, relax, and enjoy the Nintendo Entertainment Podcast!