Episodes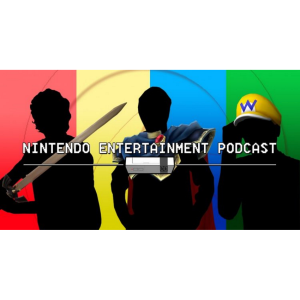 Thursday Nov 17, 2022
Thursday Nov 17, 2022
The Nintendo Entertainment Podcast is here! And with the arrival of a major 1st party game on the horizon, the guys will have a lot to discuss!
First, the guys talk their gaming exploits! Todd talks about his time at Grand Rapids Comic-Con and missing the Splatfest. Meanwhile, Will and Scott discuss their experiences in the Splatfest and how Team Water surprised everyone with an overwhelming win!
Then, in the news, Pokemon Scarlet and Violet gets record pre-orders, but also a divisive review score! What do the guys think about this? Then, The Game Awards have made Xenoblade Chronicles 3 made one of their GOTY nominees! The guys are needless to say, excited. Add to that, Fire Emblem Engage gets a new story trailer, Sonic Frontiers is doing well on Switch, Miyamoto turns 70, and more!
Finally, in the main event, the guys talk about the reaction to Pokemon Scarlet and Violet and whether a delay should've happened to iron the game out!
So sit back, relax, and enjoy the Nintendo Entertainment Podcast!