Episodes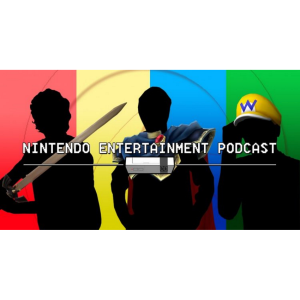 Wednesday Nov 23, 2022
Wednesday Nov 23, 2022
The Nintendo Entertainment Podcast is here, and the launch of Pokemon Scarlet and Violet gives the guys plenty to talk about!
First up, the guys talk about their gaming exploits! Will discussing Anime NYC and then talks about Fall Guys Season 3! After that, Todd and Scott delve into Pokemon Scarlet and Violet! What did they think of their first week of experiences in the titles? Are they happy with the open-world aesthetic? What do they think of the Pokemon they've seen? Or how about the three story paths of the title? Which ones are their favorites? They do a deep dive, so join in!
Then, in the news, Scarlet and Violet has huge sales, Fire Emblem Engage gets another trailer, Sakurai talks Melee's origins, Kid Icarus, and his cat! Add to that, The Game Awards has gotten a LOT of votes already, Octopath Traveler II confirms their "Crossed Paths" sections, and more!
Finally, in the main event! The guys continue their talk of Pokemon Scarlet and Violet and discuss the bugs, issues, and whether The Pokemon Company did fans dirty by releasing the games in this state!
So sit back, relax, and enjoy the Nintendo Entertainment Podcast!