Episodes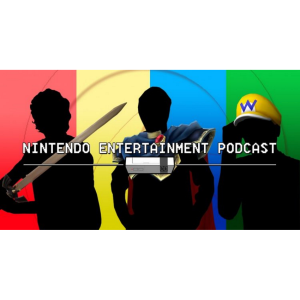 Thursday Dec 01, 2022
Thursday Dec 01, 2022
The Nintendo Entertainment Podcast is here! And with a longer week due to the holiday, the guys have much to discuss!
First up, the guys discuss their gaming exploits! Will talks Fire Emblem Heroes and the new Chill Season of Splatoon 3! Then, Todd and Scott discuss their further playthroughs in Pokemon Scarlet and Violet, and what they thought of the game's final missions and content! Did they like the endgame? What did they think about the story's big twist? And did The Pokemon Company do fans dirty? They break it down!
Then, in the news, the guys break down the Super Mario Bros Movie's second trailer. Is Chris Pratt still terrible as Mario? You know the answer to that. But at least Peach is good! Also, Xenoblade Chronicles 2 celebrates its 5th anniversary, the Pokemon anime WILL continue, Tales of Symphonia Remastered gets a story trailer, and more!
Finally, in the main event, the game community just lost ANOTHER major Nintendo game tournament. So why did this Smash World Tour fail? Was it Nintendo's fault? We break it down!
So sit back, relax, and enjoy the Nintendo Entertainment Podcast!