Episodes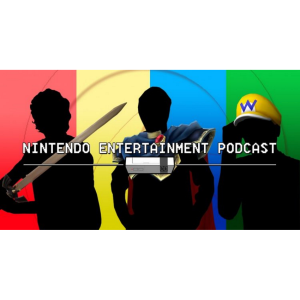 Thursday Feb 16, 2023
Thursday Feb 16, 2023
The Nintendo Entertainment Podcast is here! And for the first time in weeks, the guys are back at full power!
First, the guys talk about their recent gaming exploits! Will talks about his journey to Malaysia and his time in Xenoblade Chronicles 3...which he still hasn't beaten. Todd talks the Splatfest, finally beating Personal 5 Royal, and playing the Mass Effect Legendary Edition! Finally, Scott talks about Shadow Warrior 3 Definitive Edition, and Hogwarts Legacy!
Then, in the news, Todd and Scott rant about the results of the Splatfest! Also, the Super Bowl had a surprising Mario commercial, Xenoblade Chronicles 3 released its third wave of DLC content, the other Prime games might not be remastered, and more!
Finally, in the main event, the guys discuss the upcoming Pokemon Day! The Pokemon Company is teasing something, but what? What do they reasonably think could come from the event? DLC? New games? Teases for the future? They'll break it down!
So sit back, relax, and enjoy the Nintendo Entertainment Podcast!